Stockwell Gravel – "Rock Solid Service"
Proud to be a locally owned and operated Sunshine Coast business serving both Residential and Commercial customers – since 1997!
We believe in quality from the aggregate products we produce to the friendly and knowledgeable service we provide.
You can always count on our quality products and our knowledgeable team.
At Stockwell Gravel, we offer a wide range of aggregate products, natural and crushed stone and a variety of decorative landscape products.
Stockwell Gravel provides:
Sand and Gravel Sales
Trucking: Tandem Gravel Trucks, Hyab Flatdeck Truck 30" Deck
Heavy Equipment Rentals: Wheel loaders, Articulated Truck 30T
Custom Crushing and Screening
Top Quality Concrete supply from Central Coast Concrete – simply
the BEST
All Projects – Big or Small, We Load Them All!
Our Vision
To supply the Sunshine Coast with the best service and highest quality aggregate products available, while supporting our community.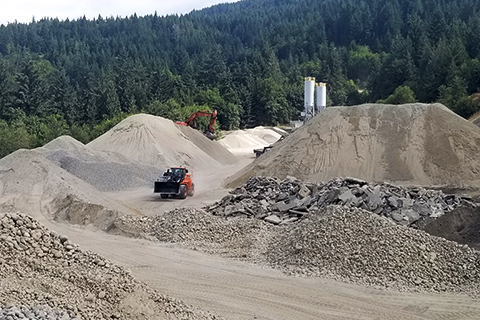 Did You Know?
Using construction sand is a reliable alternative to yard scrapings for back-filling foundations, that could save you thousands of dollars on your site preparation? Just give us a call for more information!
Our Services
Whether you are a homeowner or a developer, you can feel comfortable that at Stockwell Gravel you will get the best product available and our caring customer service to complete the experience.
We're here to help you get your project done right.